610.940.4045
JudiM@MD-Healthlaw.com
Judith Mackarey's practice encompasses a range of legal issues that confront the health care professional, from general corporate and employment law matters to health care issues. She has considerable experience with issues such as those related to physician contracting and partnership arrangements, hospital contracts and related joint venture arrangements, transactional matters, as well as various practice-related issues including patient care or medical records and managed care contracting. She has extensive experience in counseling physician groups, hospital practice plans, hospital or system-owned physician entities and non-profit medical foundations. A former general corporate/labor law litigator, Ms. Mackarey also has considerable expertise in all areas of employment law and frequently provides legal advice on a range of employment law issues, including sexual harassment and employment discrimination. She has also been involved in assisting groups in physician practice separations and wrongful termination controversies.
Ms. Mackarey received her B.A. degree from Marywood College, magna cum laude, and her J.D. degree from Duquesne University School of Law, where she graduated first in her class. She was also an Associate Editor of the Duquesne University Law Review and was a law clerk for the United Court of Appeals for the Third Circuit. Ms. Mackarey is an Associate Professor at Widener University, where she teaches a course entitled "Health Care and the Law." She lectures on personnel and employment law as well as corporate and general health care law issues to a wide range of physician and administrative groups, both nationally and in the Philadelphia area. She also writes numerous professional articles appearing in national and regional publications including Physician Financial News, Medical Economics, and Physicians' News Digest.

610.940.4041
KarenD@MD-Healthlaw.com
Karen Davidson provides legal counsel to clients on a wide variety of matters arising in the health care field, with an emphasis on regulatory, compliance and reimbursement issues. She has extensive experience in analyzing and formulating legal structures associated with complex arrangements between and among health care providers, including physicians and other licensed professionals, institutional providers and holistic practitioners. In this regard, Ms. Davidson is involved in the formation of provider networks and in counseling providers on contracting matters, clinical research arrangements as well as regulatory compliance and risks. Ms. Davidson also devotes a considerable part of her practice to advising clients on third party reimbursement matters which often include addressing payment issues directly and analyzing how reimbursement may affect an arrangement or transaction. Ms. Davidson has published articles on regulatory and reimbursement-related matters in numerous publications and she often lectures on health care related topics. She is a graduate of Temple University School of Law. Prior to and during law school, Ms. Davidson was involved in scientific research and worked at The Wistar Institute of Anatomy and Biology and Wills Eye Hospital.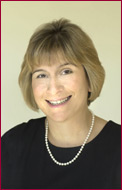 Terri A. McConnell, Esquire
610.940.4351
TerriM@MD-Healthlaw.com
Terri McConnell is Of Counsel to MD. Since joining the firm in 2000, she has been advising clients and participating in corporate transactional matters, including structure and business development for new and existing practices, purchase and sales of medical practices, as well as general employment and real estate matters and all areas of business, corporation and partnership law.
Terri was formerly a corporate associate in the Los Angeles office of Skadden, Arps, Slate Meagher & Flom LLP & Affiliates, where she participated in numerous major business transactions, including mergers and acquisitions, initial public offerings and asset-backed finance.

Ms. McConnell received her Bachelor of Arts from Fordham University, and her J.D. from the University of Southern California, and is a member of the State Bar of California.